A Message from the Organisers
Little Island Furcon started a spark, an idea of a local furry convention that we could all be proud of. A team was put together to gather firewood and fan the flames. It wasn't a roaring blaze, but it was a nice campfire that brought us here to take in its cosy heat. When our first event happened on the 8th-9th of July 2019, 150 attendees joined us to enjoy both the warmth of the fire and of each other.
Everyone was looking forward to LIFC 2020, when we could come together once more for our second iteration. One that was going to be bigger and better, yet remain a place to rekindle our cherished friendships. The LIFC team worked hard behind the scenes. Attendees bought tickets and made preparations.
Who would've thought everything would fall apart.
We live in an unprecedented moment in history as a pandemic rages on in the world around us. But life goes on, and so must we. We take precautions so we can re-open places as safely as possible. We prepare for lockdown after lockdown with each surge of COVID-19 patient numbers. We maintain online contact with friends to tide through our moments of isolation. It is hard, but we make do.
LIFC 2020 was a convention that couldn't happen because of COVID-19. Yet despite it all, you're still here to support us, a tiny convention on a tiny island. For that, I'm incredibly grateful. Thank you so, so much for your support.
The pandemic has hit us hard at the LIFC team too. Months and months of planning went into a physical convention that didn't happen, leaving us on standby in a perpetual state of limbo. It left a lot of us discouraged, disheartened, and dejected. Back in 2020, we had meeting after meeting to discuss the COVID-19 situation, until we stopped meeting altogether. Why push on when there's no light to be seen at the end of the tunnel? But everyone held on. Everyone's still here. Thank you for staying in the team.
LIFC Online is our way of showing our thanks, both to you as a supporter, and to the LIFC team who stuck around. It's our way of rekindling the glowing coals of the LIFC spark to turn it into a blazing fire. It's our way of shining a light in pandemic-darkened world. It's our way of making a space where everyone can come back together once more.
So from the bottom of my heart, thank you for coming.
Decro,
LIFC Co-chair
Art Submissions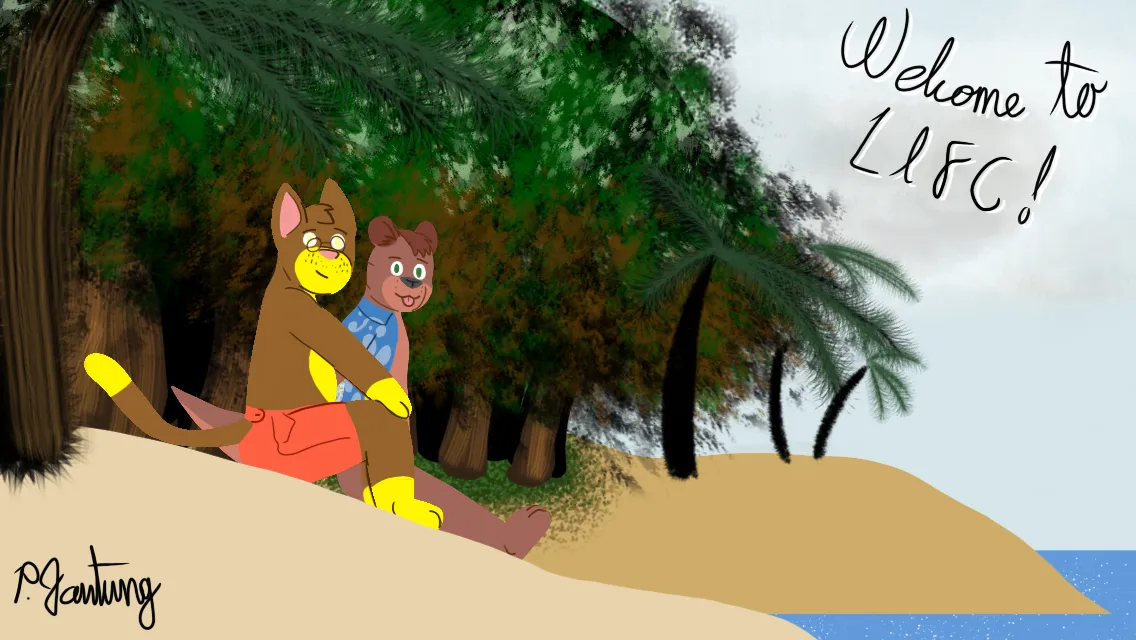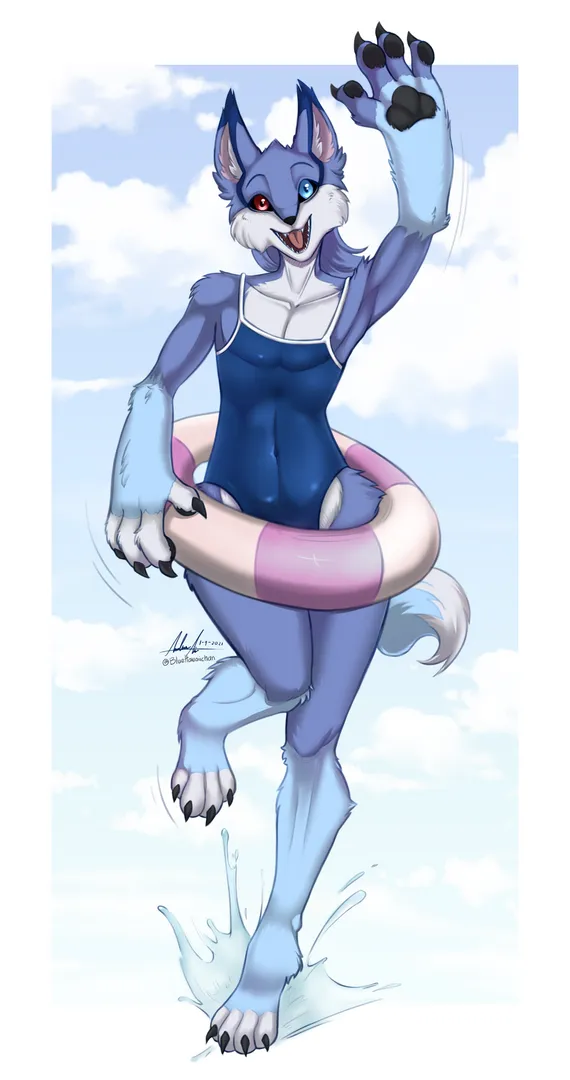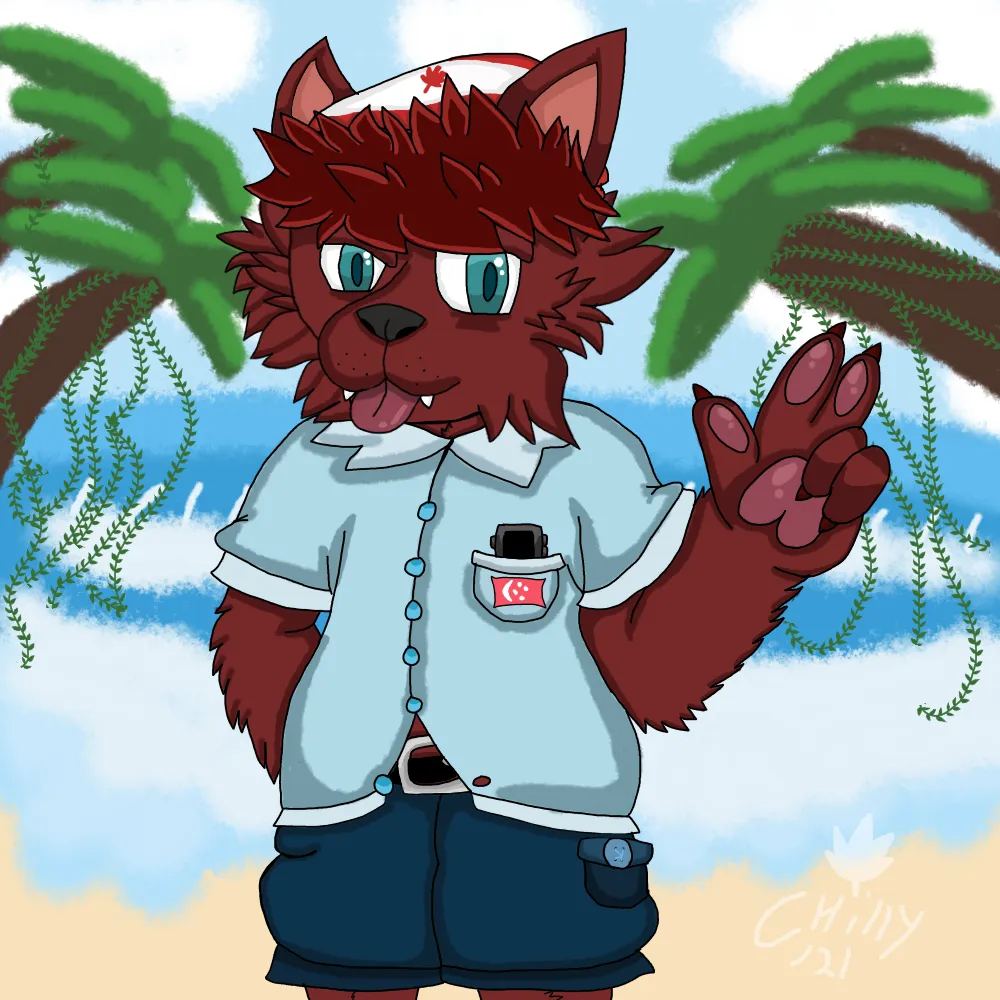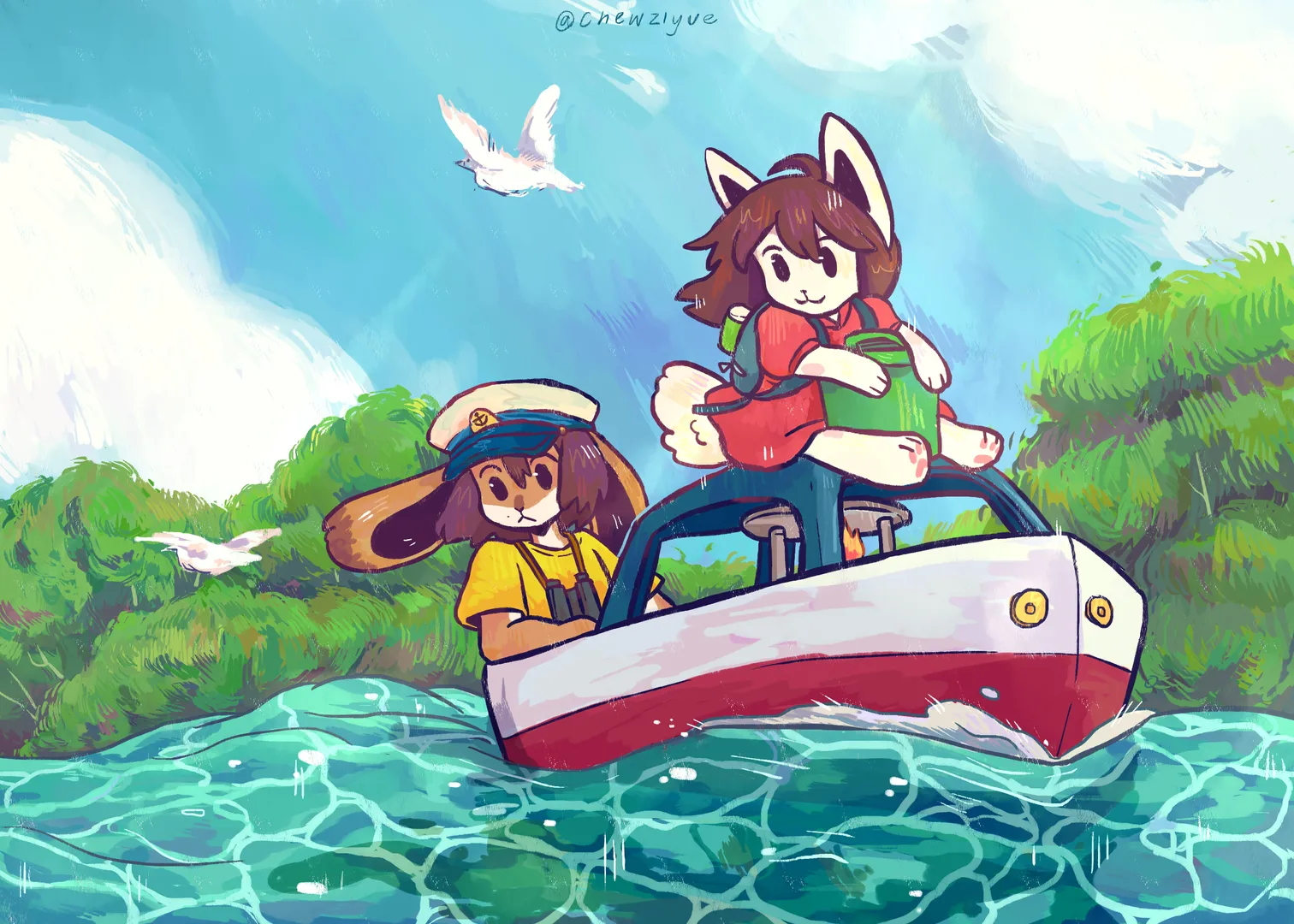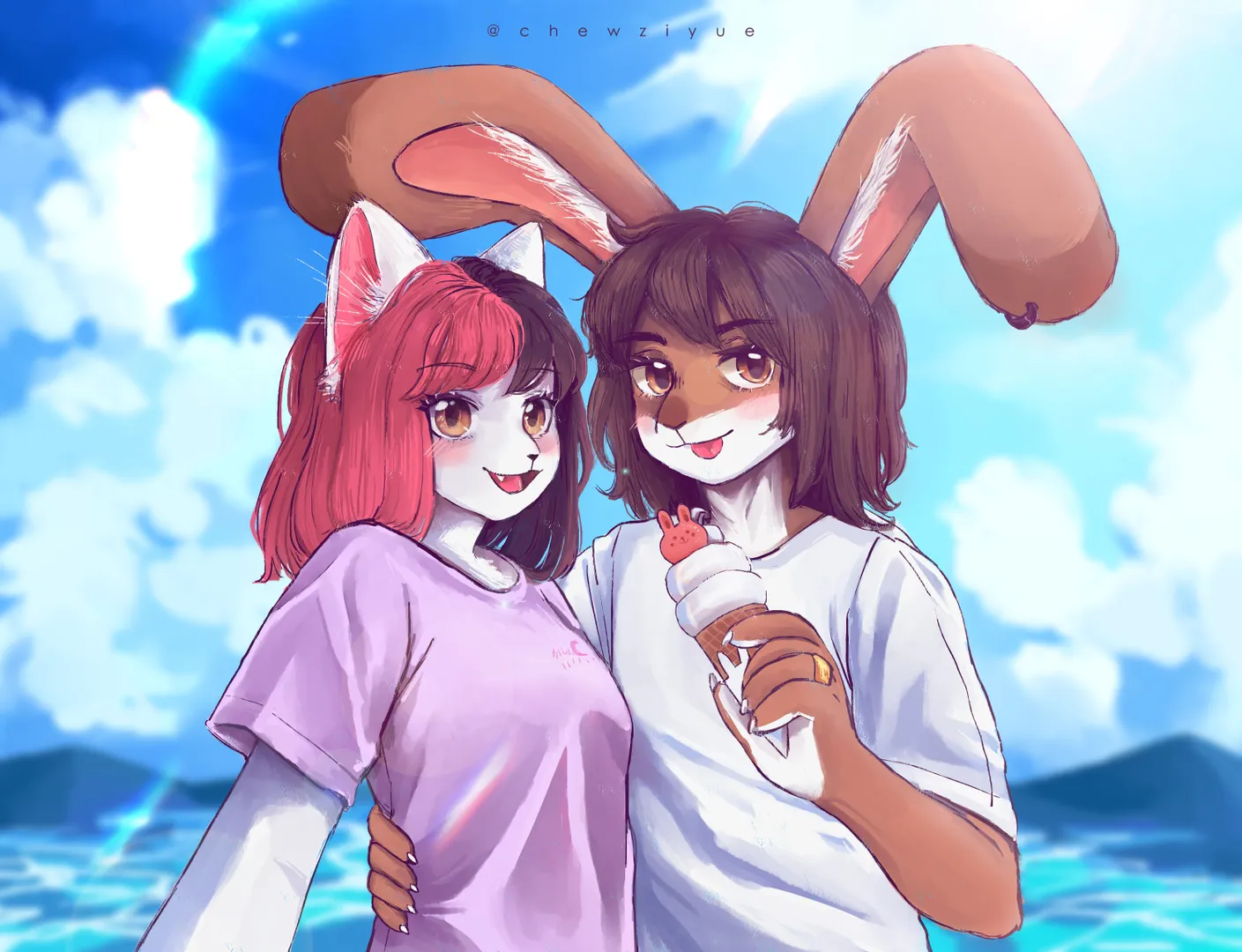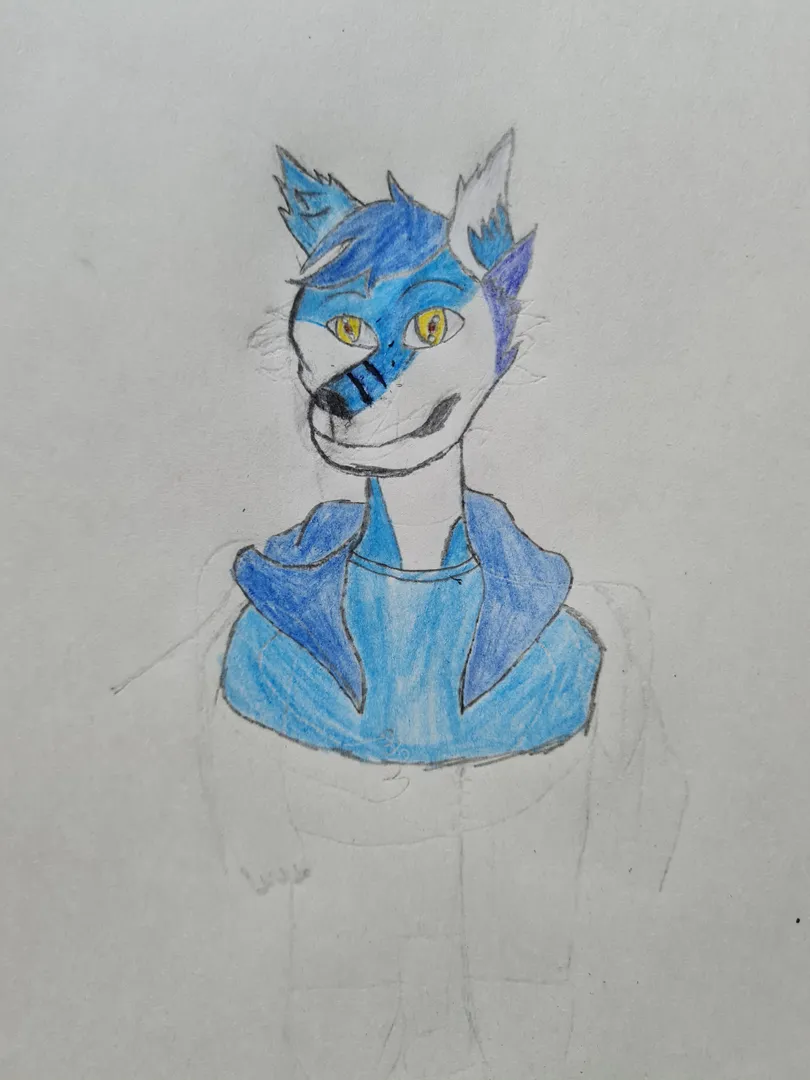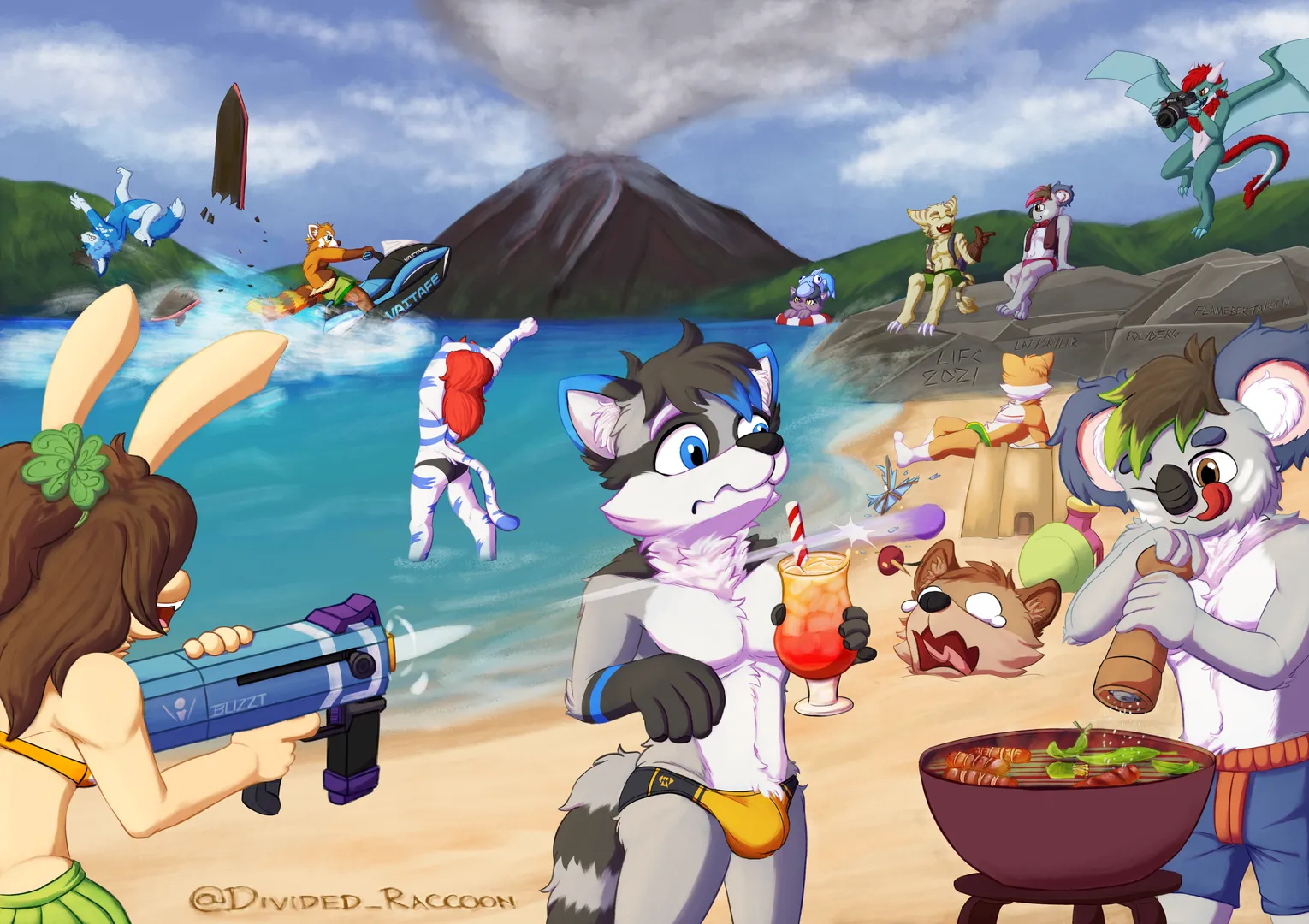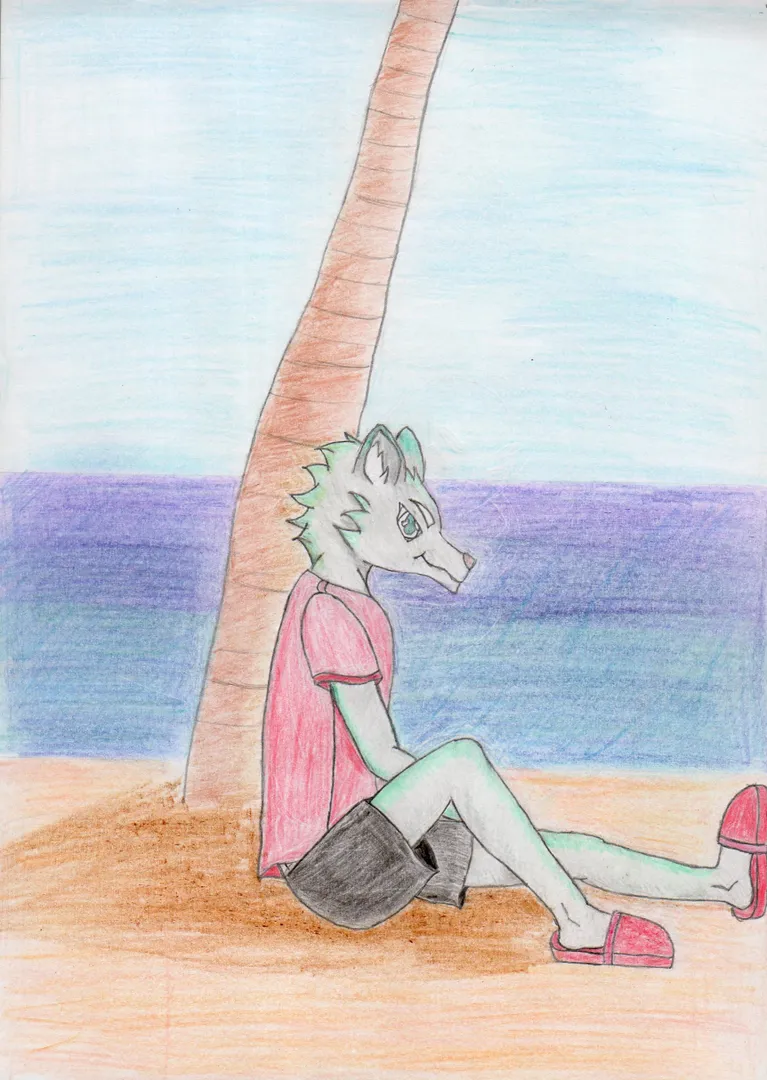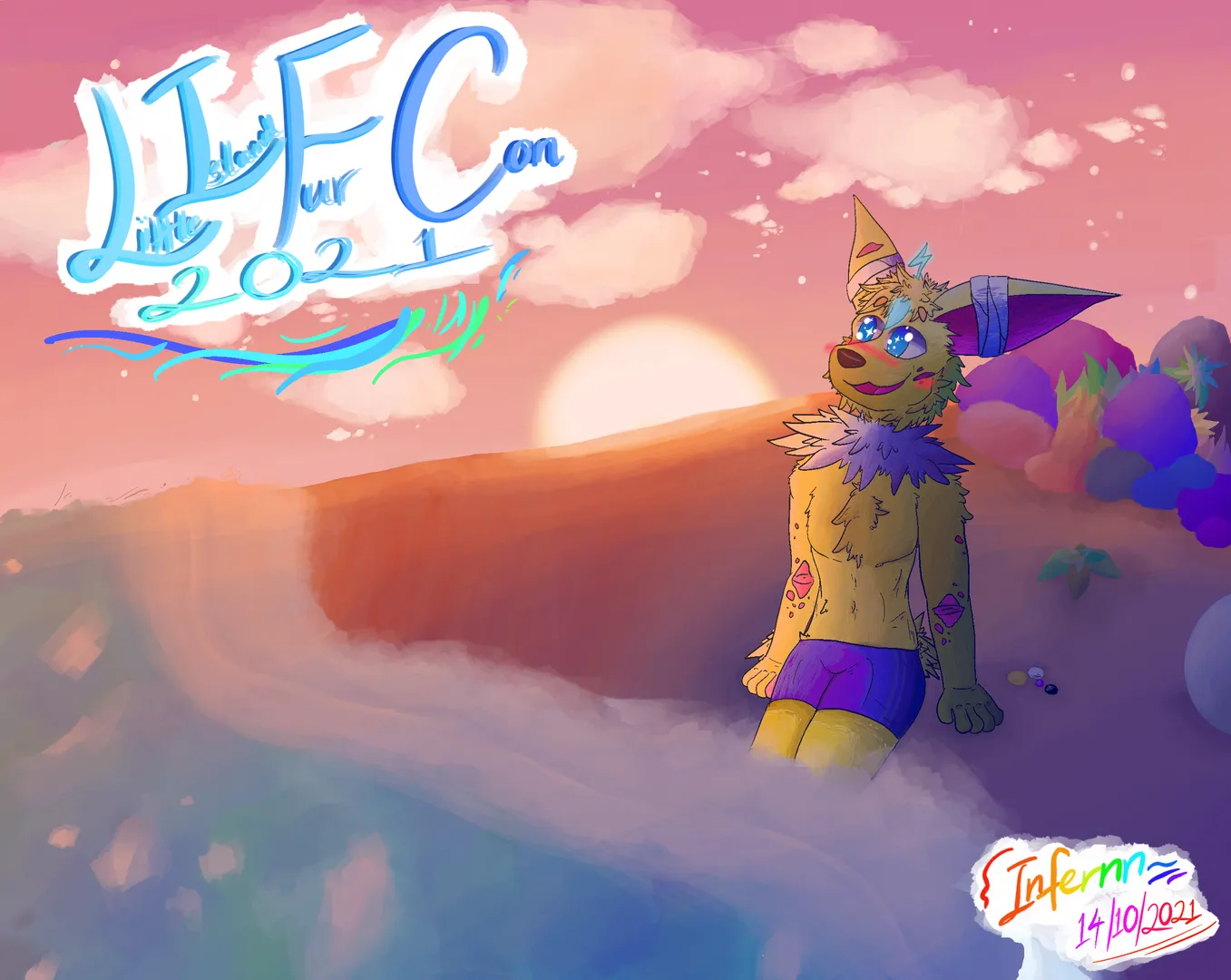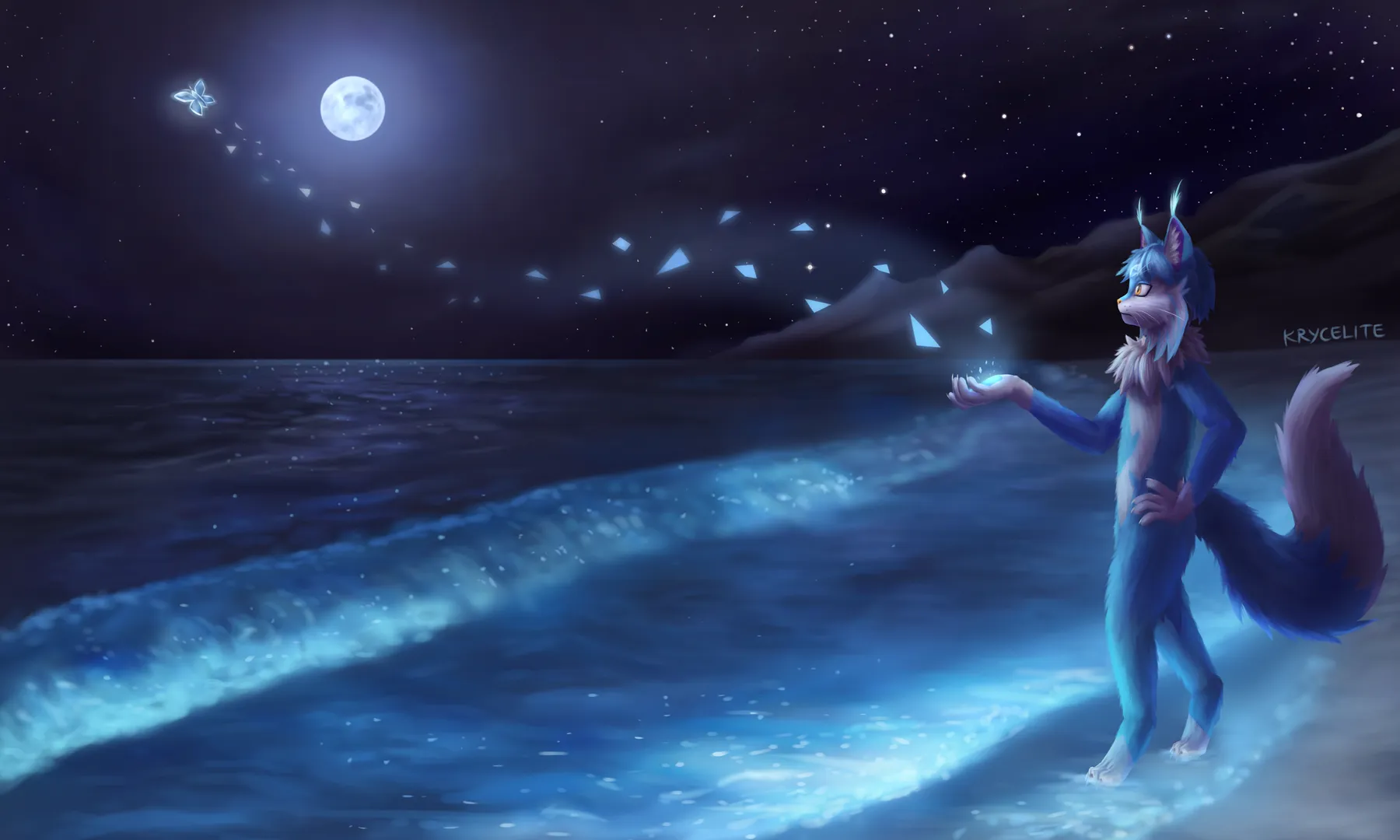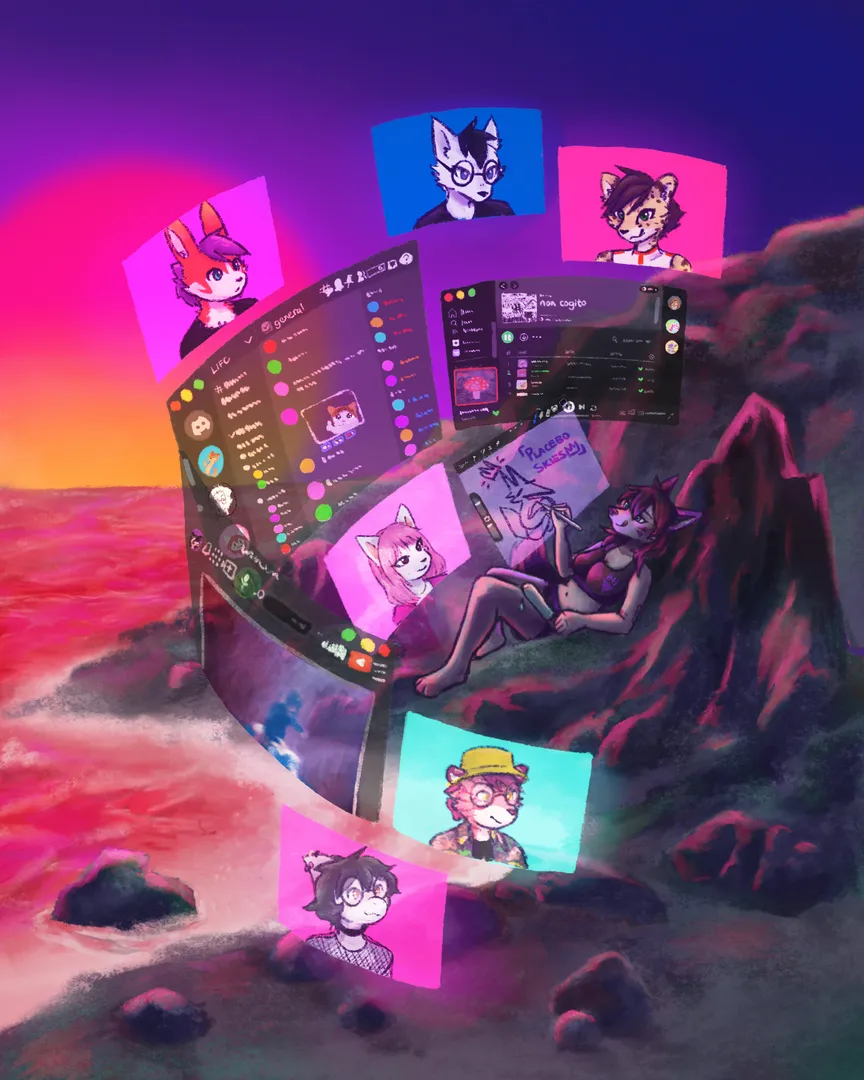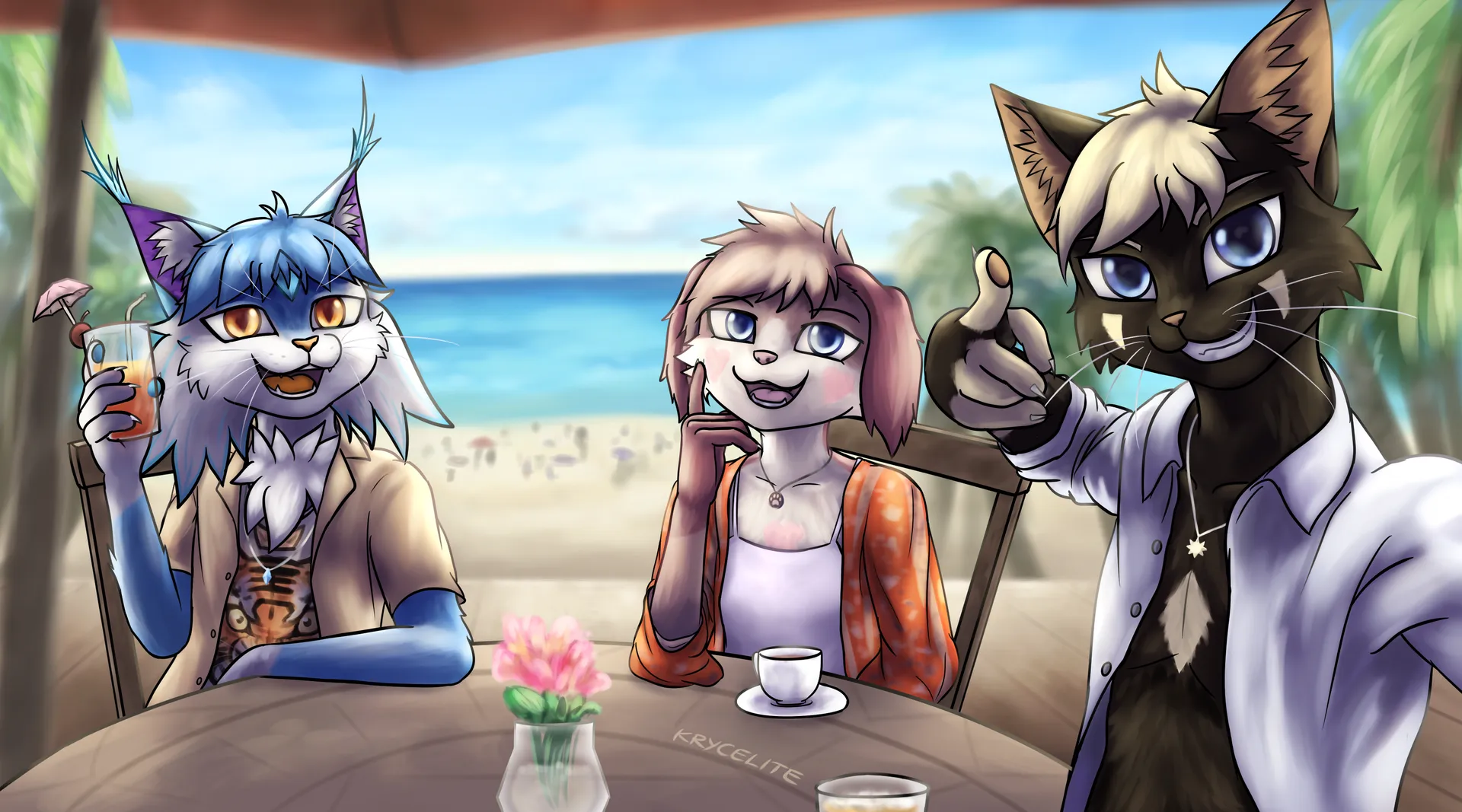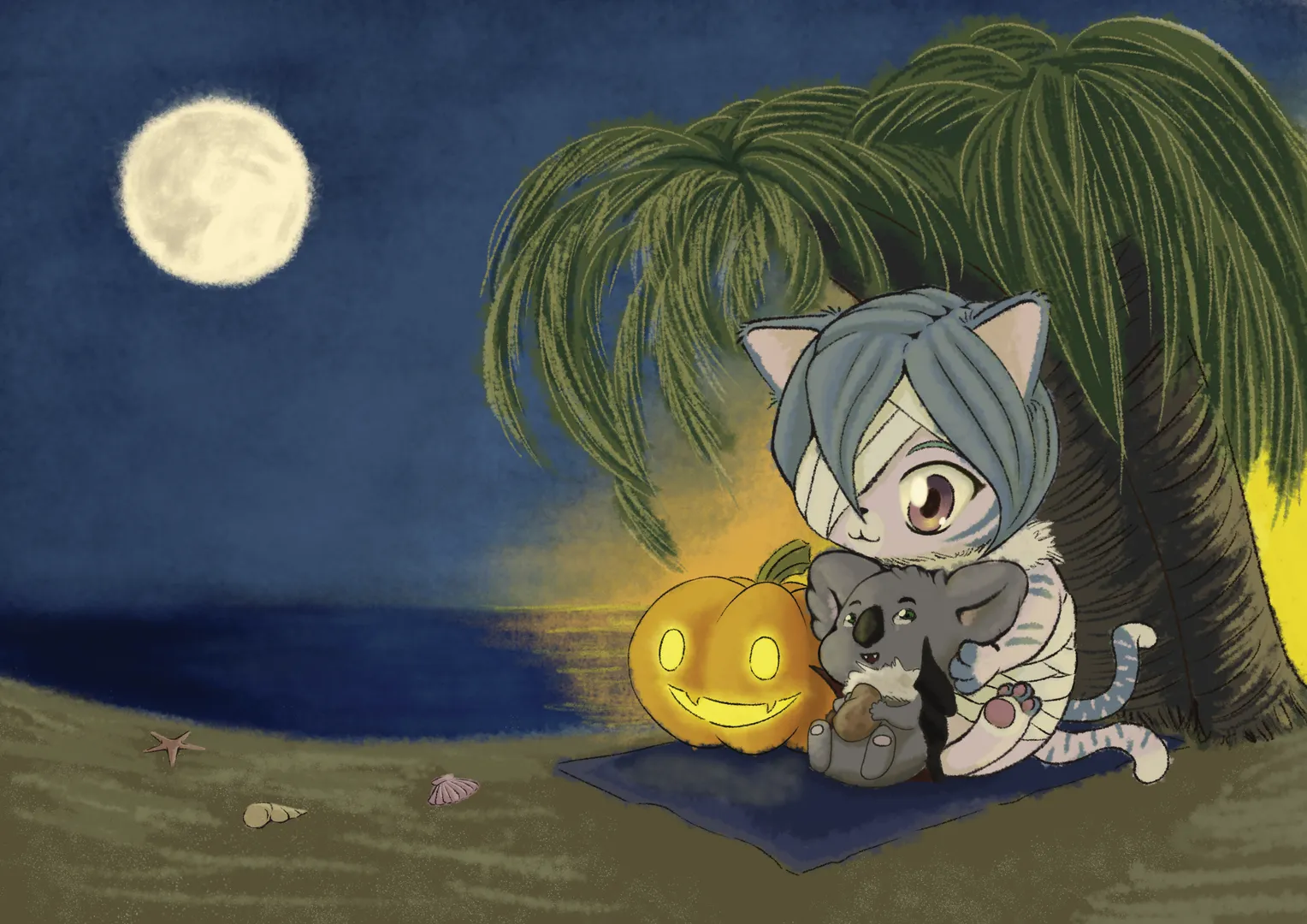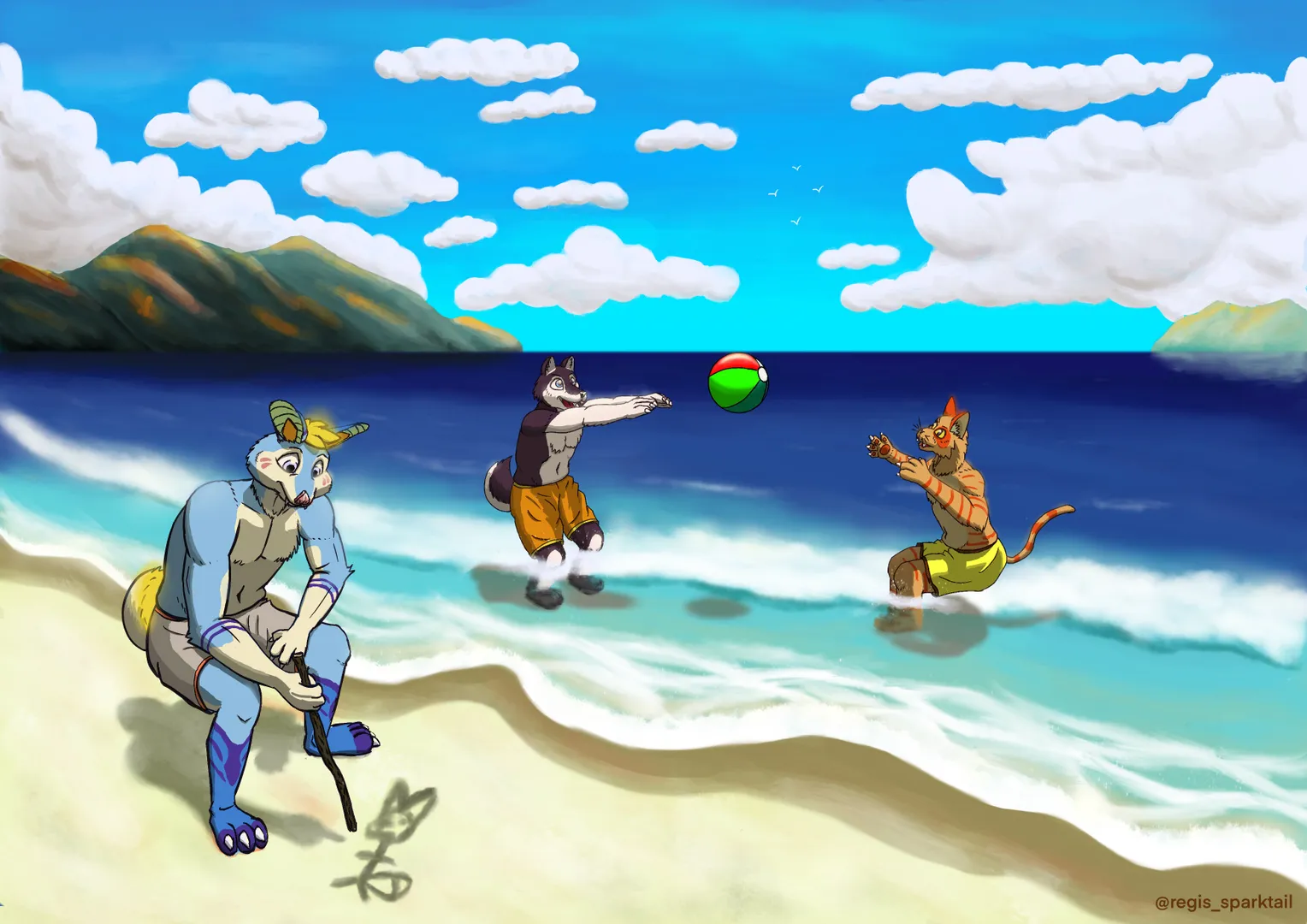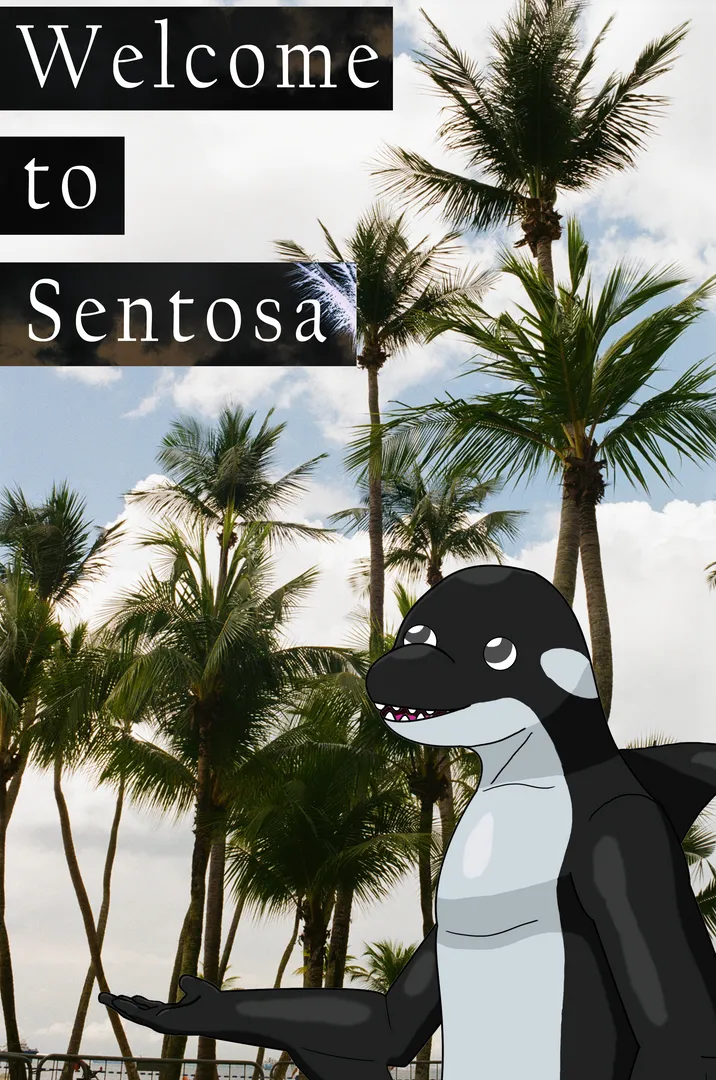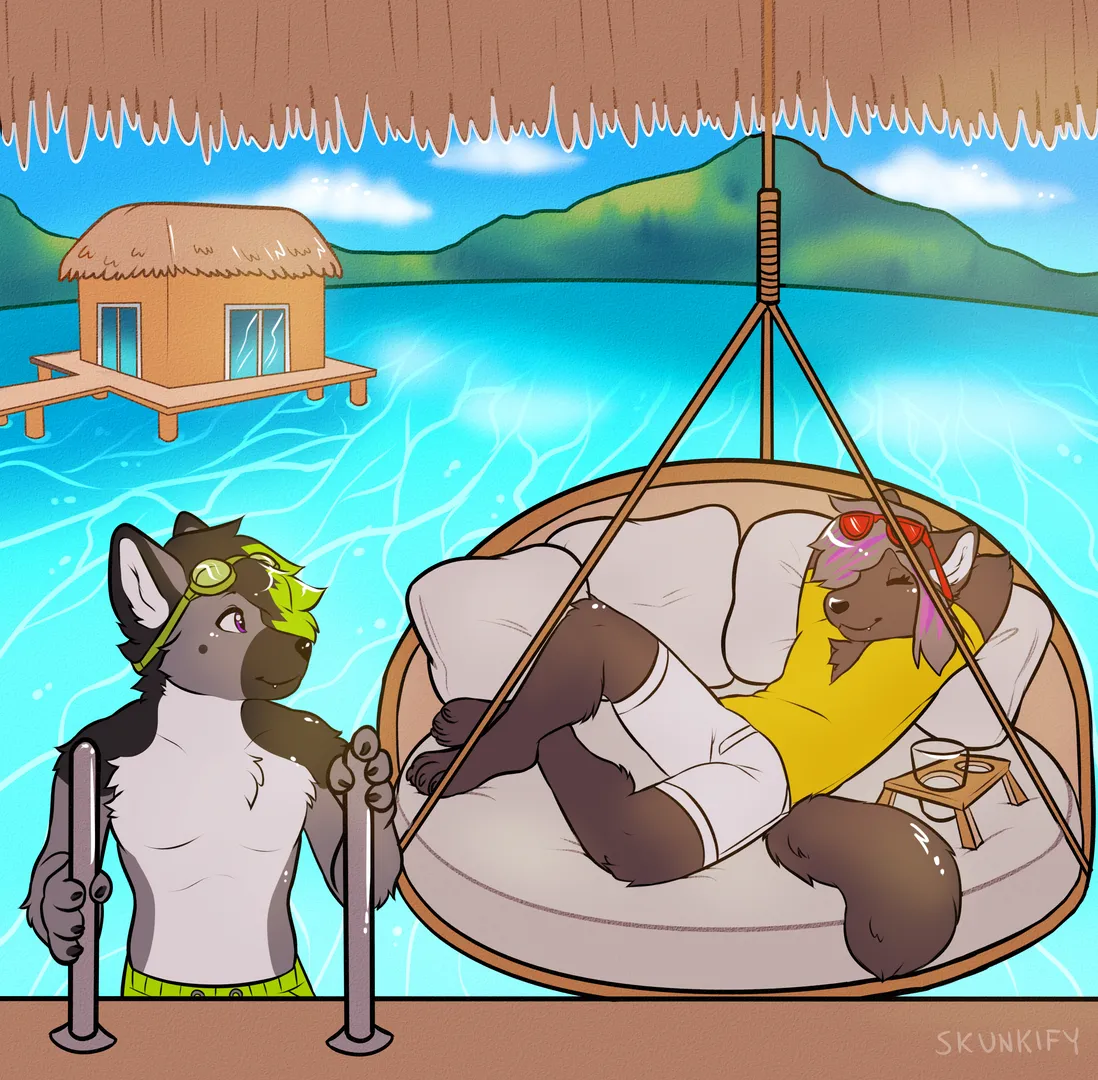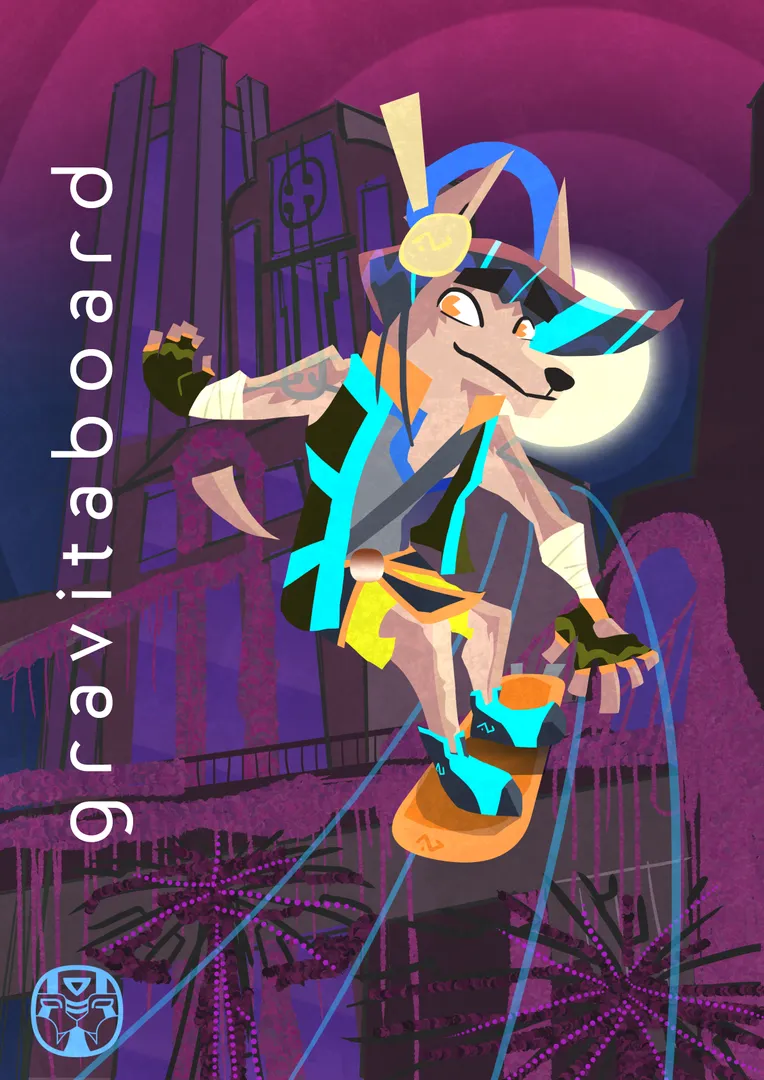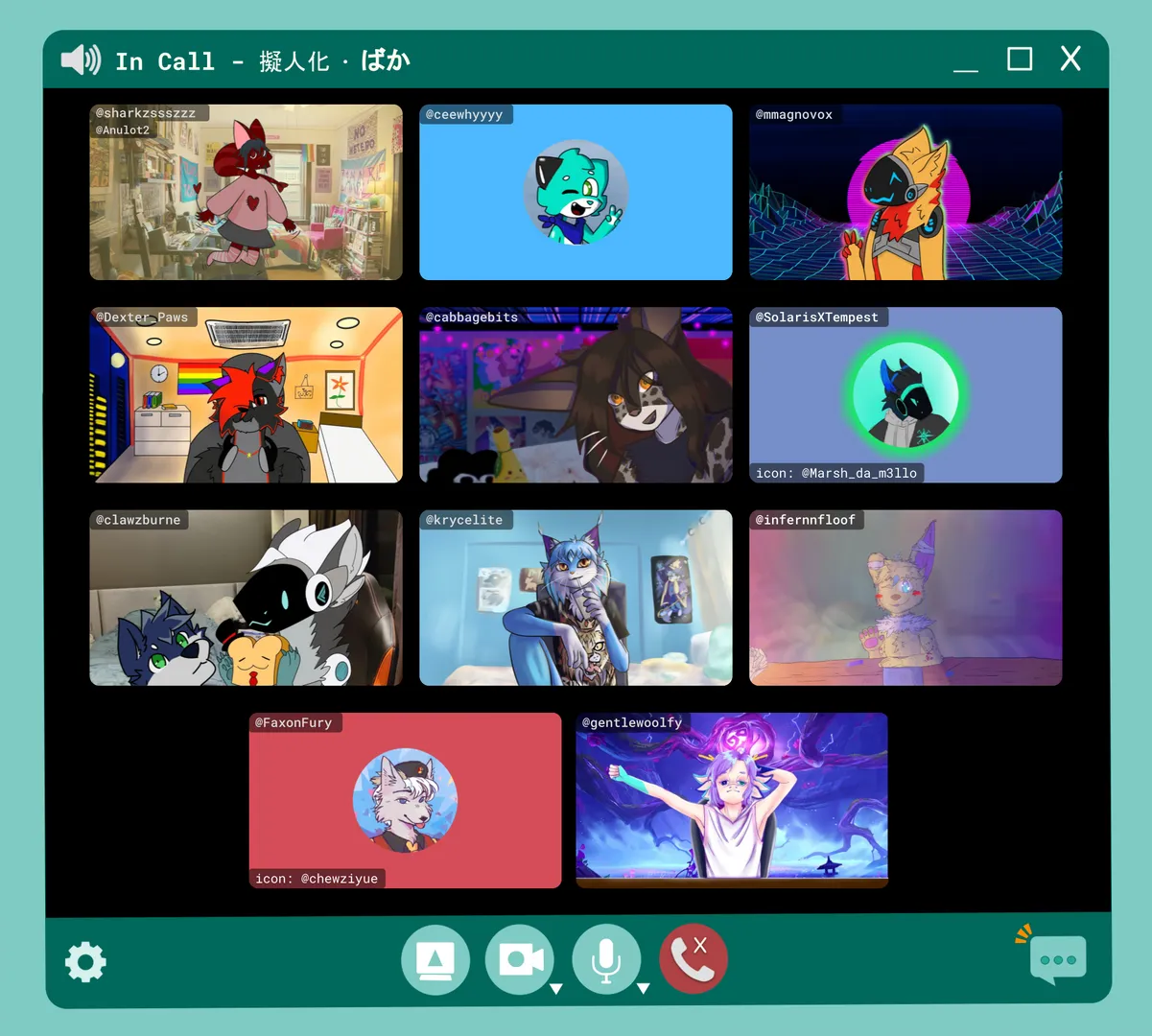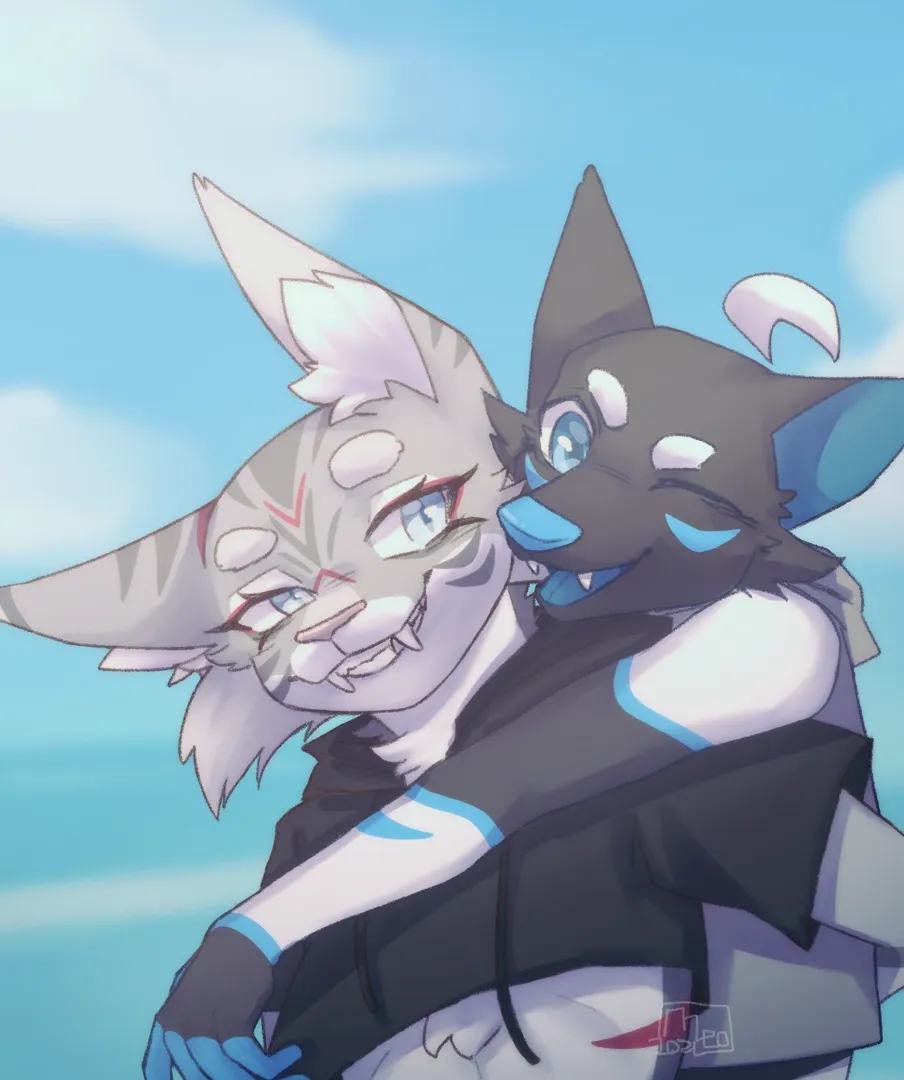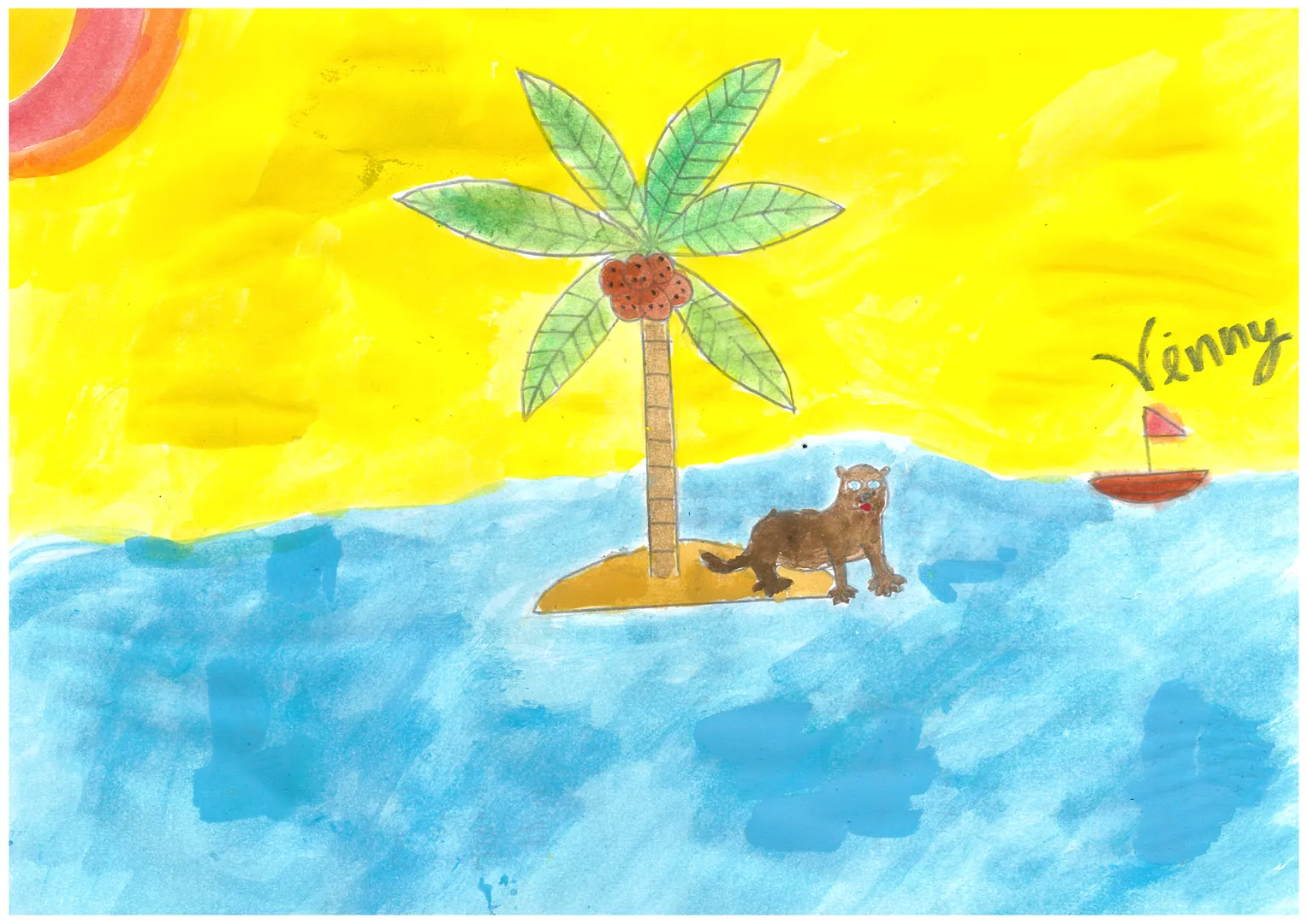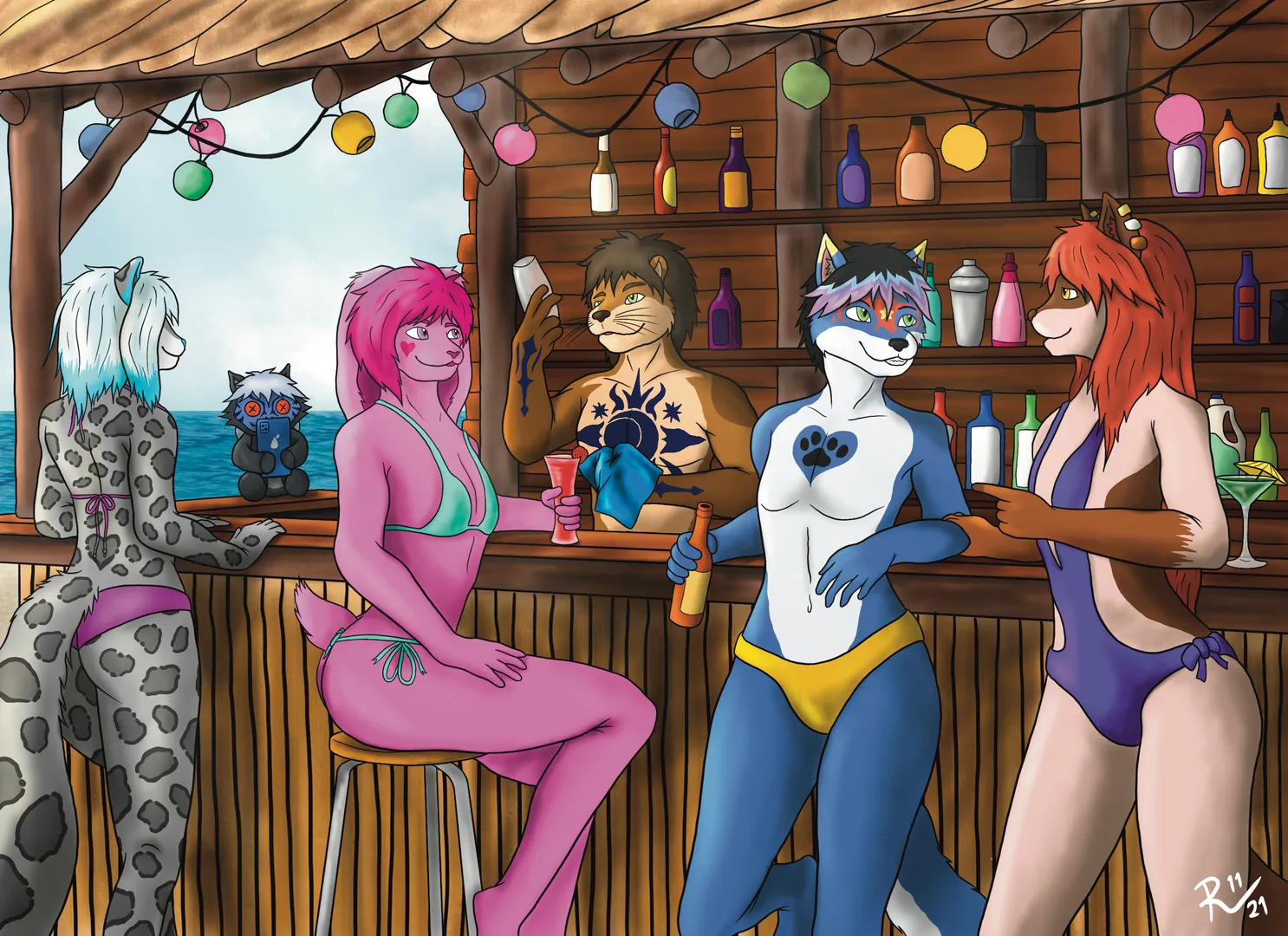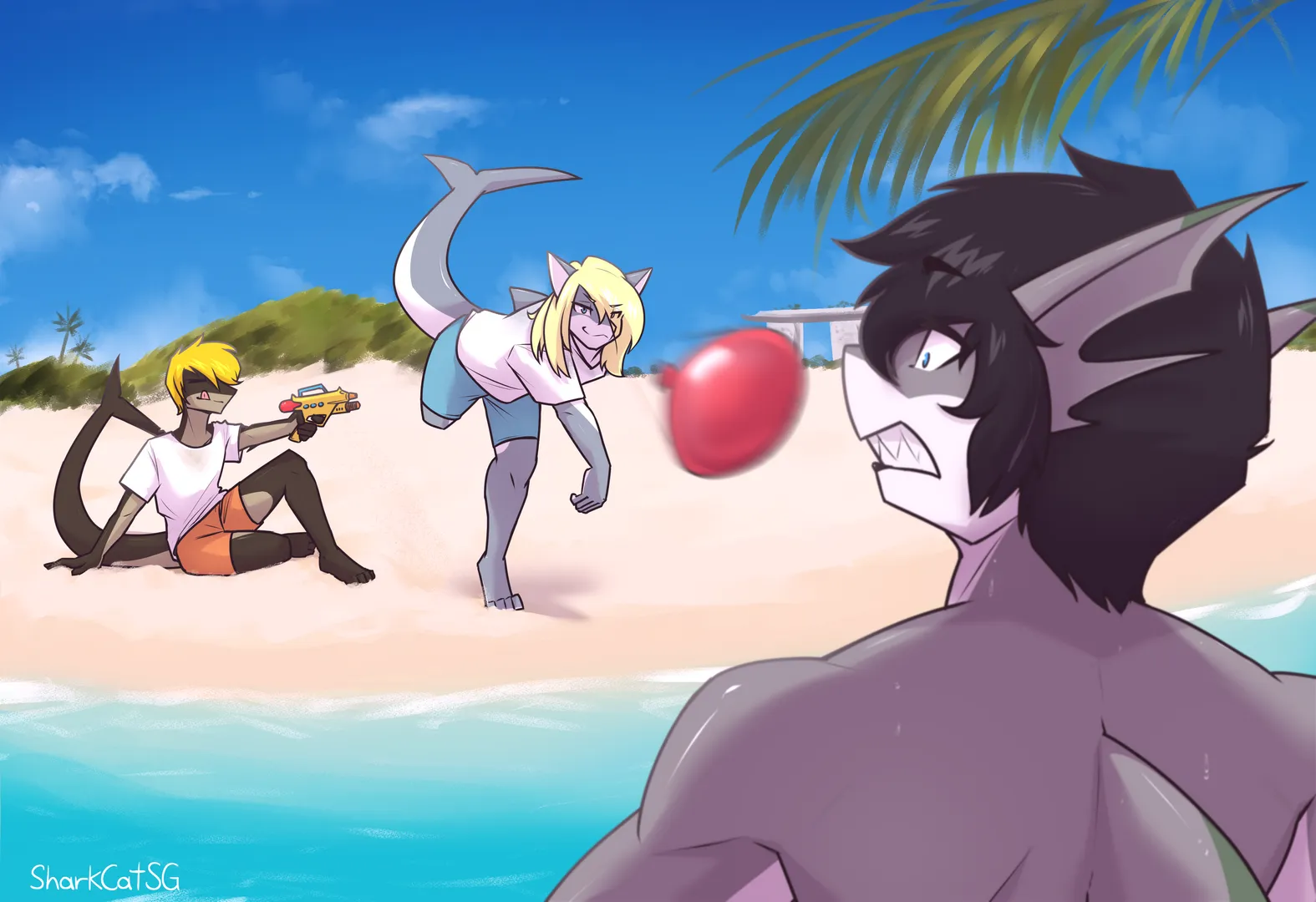 2:00 PM
3:00 PM
4:00 PM
5:00 PM
6:00 PM
7:00 PM
8:00 PM
9:00 PM
10:00 PM
11:00 PM
12:00 AM
Schedule
Activities
Opening Ceremony
2:15PM - 2:30PM
Come join us as we officially kick-off our very first LIFC Online! We'll introduce you to what you can expect over the course of the event, as well as guidelines to make sure this event runs as smoothly as possible. See you there!
Fursuiter Fields
2:30PM - 6:00PM
Just because LIFC Online is a virtual convention doesn't mean we can't have fursuits. Meet up with other suiters in Fursuiter Fields, a voice channel where you can take pictures (or screenshots) with them, exchange e-Hugs, and chat.
Basker's Stage
2:30PM - 6:00PM
Come and be serenaded by songs, or be wowed by talented performances. Voice calls will be set up for people to sing, play an instrument, dance, or do a performance, open mic style.
If you'd like to perform too, step right up. The stage is yours!
Mukbang
6:00PM - 7:00PM
What's for lunch? Or Dinner?
Whatever time it is for you, LIFC Online welcomes you to enjoy a hot meal while being in good company! It's time to tuck in for a meal and chill with the rest of us. Let's see what you're craving!
Closing Ceremony
10:30PM - 10:45PM
Let's wrap up the day's events with our closing ceremony and a very special announcement. After that, we'll be taking a group picture, so put on your best beach outfit (or fursuit) and turn on your webcams!
Games
Intro to VRChat
2:30PM - 3:30PM
New to VRChat? Get your feet wet here in this introductory session, where we'll show you the basics of navigating the virtual world!
Jackbox
2:30PM - 4:30PM
Drawing games, writing games, trivia games, hidden identity games…there's a little something for everyone here. Play a variety of games with Jackbox Games!
Zombie Slayer: L4D2 Matches
3:30PM - 5:30PM
And oldie but a goodie, join in on some zombie slaying L4D2 fun! We'll be having friendly versus matches (3v3 or 4v4). New players and veterans alike are welcome!
Minecraft Beach Build
4:00PM - 5:30PM
The theme for LIFC Online is the beach, but it's looking a little empty… for now. Come join us in Minecraft and turn the beach into your dream holiday getaway. Everyone will be put in Creative Mode, so you'll have access to all the decorative blocks you could ever want.
Phasmophobia
7:00PM - 8:30PM
Nighttime is when spooky spirits come out to play! Join friends in hunting for paranormal activity in Phasmophobia!
VRChat Games
7:00PM - 9:00PM
Join us for games in VRChat! We'll be playing a variety of games like Putt Putt Golf, Freeze Tag, and Never Have I ever - hope to see you there!
Crab Game
7:30PM - 9:30PM
Who wants to be drafted into games of life-or-death to earn enough money to make ends meet? Certainly not me. But Crab Game is the next best thing. Join us for chaotic elimination-style games filled with betrayal.
Don't Starve Together
8:30PM - 10:00PM
Join us in the dark wilderness of Don't Starve, where you'll have to work together with friends to survive. Explore the world, look for treasure, and most importantly, Don't Starve.
Panels
Nori's Guide to Novice Fursuiting
2:30PM - 3:30PM
New to fursuiting? Join this panel and get tips for fursuiting in Singapore. Learn how to help your photographer out by choosing photogenic venues, picking good poses, and much more!
Your Profile Picture is Wrong
3:30PM - 4:30PM
Ready to take your profile pictures to the next level? Learn how to prepare better profile pics in this graphic design panel. After that, you'll learn how to make your very own furry name card with simple yet effective design techniques.
Maker Mini Master Class
3:30PM - 5:30PM
What goes into the making of a fursuit? How do you choose the right materials, tools, and equipment for the job? Find out more in this interactive panel, where you can ask your burning questions, be it creative or business-related. Skyehighstudio will share from their 7 years of fursuit-making experience, as well as demonstrate various fursuit-making techniques.
Toyhouse: Art on a Budget
4:30PM - 5:30PM
Commissioning art is hard, especially if you're not earning money yet. Learn how you can get art and characters on a budget through art trades, character swaps, and raffles, all on the Toyhouse platform.
Typewriters in the Modern Age
7:30PM - 8:30PM
Typewriters are still around in the modern age. Find out more about their various uses, from writing stories to arts and crafts. After that, we'll dive into the history and evolution of typewriters, then learn how to purchase and maintain a typewriter.
Tips and Tricks to Ace Furry YouTubing
7:30PM - 9:30PM
Interested in furry YouTubing? Join Pawsry as he introduces you to the world of furry media, complete with insider tips and tricks. Learn to start your own YouTube channel, and how to avoid common pitfalls that people make.
Own Sweet Home
8:30PM - 9:30PM
Are you eligible to buy a house if you're single and under 35? And what exactly is BTO? Housing in Singapore may seem complicated or even frustrating. In this panel, we'll have a sharing session from a panel of homeowners and soon-to-be homeowners. Find out about their experiences, the challenges they face, and their journeys as they work towards owning a house.
Working Out the Kinks
10:45PM - 11:45PM
This panel is restricted to mature audiences.
The furry fandom is seen as a community of varied interests, but how much do you know about your deviations? Speaking from years of writing niche fiction, Decro will introduce to you the unique flavours in the community. Gain new perspectives on relational dynamics and peculiarities of each activity, and find out how you can spice up your proclivities.
The Drunken Vulpines Bar
11:00PM - 12:00AM
This panel is restricted to mature audiences.
Come in and take a seat at the Drunken Vulpines Bar! Led by Matcha Fox and Kaiyoki, we'll be chatting with guests, playing trivia, and sharing stories. Grab your drinks and join us for a night of heart-to-heart conversations!
Dealer's Den
Check out these talented creators here at LIFC Online. ClickTap on each dealer's listing to find out more about them.
Animagus Studios

Animagus Studios is a local fursuit maker from Singapore, run by our very own Kiba! She has been making fursuits since 2016, some of which are for members of our local community. Check out some of her works!

Fursuit parts will be sold in the Dealer's Den in the Animagus Studios' booth. Be sure to keep a look out for them.

13magpies

13magpies is a US-based shop selling small goods. She will be offering washi tape, charms, stickers and other stationery for sale!

Check out her website and Twitter for more details!

8-Bit Bird Song

8-Bit Bird Song is a local shop selling small goods run by Cy! She will be selling stuff like stickers, washi tape, and other goodies.

More of her work can be found on her website and Twitter!

Gamjubean

Gamjubean is an artist who draws both human and furry art.

He will also be selling badges, keychains, standees, and more, so do check out his booth at LIFC Online!

Gamomi / BAS

Gamomi is run by Gamjubean and Bo-mi, collaborative artists who work together to create art. They will be offering commissions as well as small goodies like enamel pins, stickers, PVC con badges, and keychains!

You can check out more of their work on their Twitter and websites!

Onigiry

Onigiry is an artist from Malaysia who does digital art commissions. She will also be selling small trinkets like badges , stickers , phone charms and keychains!

You can find more of her work on her website!

Kitsune Shrine

Kitsune Shrine is a local creator who enjoys creating fursuits, art and merchandise! They will be offering fursuit parts, accessories, art prints, and other custom merchandise for sale.

Check out more of their work on their Twitter!

Krycelite Arts

Krycelite Arts is run by local artist Kayrion! He will be taking commissions and selling prints!

More of his work can be seen on his Twitter, Instagram, and personal website.

Jaywalkings

Jaywalkings is an artist based in Singapore! She will be selling keychains and stationery.

Check out more of her work on her Twitter and Deviantart!

Chew's Little Art store

Chew is an illustrator / 3D artist based in Singapore! She will be offering LIFC exclusive commissions, so keep an eye out!

More of her work can be found on her personal website!

Jay's Bingo Fuel Resupply

Jay's Bingo Fuel Resupply is run by Jayday, a digital artist from the Philippines! They will be offering digital commissions.

You can find more of their work on their Twitter, and also check out their price sheet!

PlaceboSkies

PlaceboSkies is run by Skye, one of our very own local artists! She will be taking digital commissions, so keep a look out!

You can find more of her work on her Twitter.

Kerac's Animations

Kerac is a green dragon from Singapore who does still image animations! He makes short idle animated loops out of existing artworks. Bring your existing artwork to life!

Visit his website for more information!

KOMIKAbooks

KOMIKAbooks is an indie furry book seller based in Asia! They will be selling books, folders, acrylic standees and more.

Check out more of their stuff on their website!

Rascal's Alley

The Rascal's Alley is run by Mavvy, one of our local artists! He will be offering commissions, A6 card art, and stickers!

You can find more of his work on his Twitter, and check out his commission information!

VampyBooXO Digital Commissions

VampyBooXO is a digital artist from the UK who does art commissions and YCHs. You can check out more of their work on their site!

VampyBooXO will be selling digital commissions and YCHs at their booth.

Zephyxus

Zephyxus is an artist from Thailand who does digital painting. He also makes 3D model avatars for VRChat and VTubers. Check out some of his works below.

More of his works can be found on his Twitter, Patreon, and Gumroad.
LIFC Online
An initiative by Little Island Furcon
Directed by
Decro
Scalarius
Zander
Kaiyoki
Operations
Zander
Espilax
Kerac
Art & Design
Ley
Decro
Zander
Website
Decro
Junias
Rekir
Video
Yew
Sam
Billiard
Kerac
Moderators
Whitey
Dusty
Hollud
Kaffy
LimeRules
Nori
Pawsry
Game Hosts
Faxon
Josef Shadowfox
Matcha Fox
Primaeros
Ramen
Razor
Rick Kun
Sheol
Zylith
Panellists
Andy Photo Orca
Decro
Matcha Fox
Nori
Pawsry
Skye
Snares
Vinny
Dealers
13magpies
8-Bit Bird Song
Animagus Studios
Chew's Little Art store
Gamjubean
Gamomi / BAS
Jay's Art
Jaywalkings
KOMIKAbooks
Kerac's Animations
Kitsune Shrine
Krycelite Arts
Onigiry
PlaceboSkies
Rascal's Alley
VampyBooXO
Zephyxus
Conbook Artists
Andy Photo Orca
BlizzFrost
CY
Cyrus
Devlan
Dexter
Faxon
Golden Druid
Infern/Avery
KaffyKousa
Kayrion Alshard
Laito Starr
Lucas
Magnovox
Mavvy
Meo Itsuma
Patih Jantung
PlaceboSkies
Pyxel
Regis
Rena-chan
Riley
SharkCatSG
Snarling Canine
Tazerkat
Tempestas
Tigrasdecks
Vinny
ZiYue Chew
And you
For supporting us at our first LIFC Online